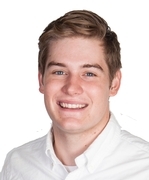 940-779-1111
940-779-2853 fax
940-257-5353 cell phone

jonathan@possumkingdom.com
1677 Park Road 36
Graford TX, 76449
Receive Email Alerts from Me
Possum Kingdom Real Estate® has provided me the opportunity to serve others. I consider myself a team player where hard work pays off and everyone is important. Asking lots of questions and listening closely are my keys to opening doors. Drone/photo footage and IT expertise also give me the top extras needed to push property where it needs to be for both real estate property Sellers and Buyers. Looking at both the small and big details are needed to get positive results, and pulling it all together is what I can offer in the quest to sell your property or that adventure of just finding the right place here at Possum Kingdom.
One of the core values from my heritage is treating the other fellow like you would like to be treated and often going way beyond what is expected! That basic value drives all other virtues to the top and will always guarantee success.
"Born and raised in Young & Throckmorton counties, my roots run 7 generations deep in North Texas. My pioneer grandparents are buried in closeby Eliasville. My retired schoolteacher grandparents reside in Throckmorton. My own parents raise goats, LG dogs, and cattle in nearby Jean, Texas. To say the least, I come from strong, steady, and & stable stock, the last pup of four, choosing to live in the best part of Texas and helping others to choose the same. Naturally, I figured out early the importance of family & community. 
I would appreciate the opportunity to talk, email or text with you. We can even FaceTime if you prefer.
Ask for Jonathan to get that the ball rolling for all your real estate needs!
I look forward to hearing from you!"
Jonathan Fowler 's Listings